Gamefied, No1 management tool for Guilds/
Scholars /Studios and Investors in Web3
Supercharge your Guild and Asset Management with the most advanced solution
for organizing, delegating, tracking, and scaling your digital assets all in one place!
Apply for Scholarship
Customized onboarding, tailored to fit any project. Book now for a specialist, no-obligation consultation.
Gamefied provides users with a flexible, trustless and powerful way to operate and delegate digital assets across games, blockchains, and thousands of players simultaneously.
We help guild managers stay organized and productive using our powerful management tool
Onboard and Manage Players with Ease
With Gamefied's simple -to-use features, you can manage your guild like a pro. From asset management to deploying scholarships and distributing revenue, everything can be done effortlessly.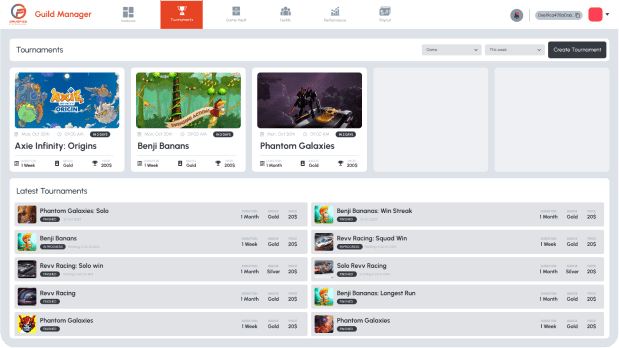 Optimise Guild Performance
Gamefied offers guilds a centralized platform for all their performance data, including tournament updates, revenue growth, vault status, and much more. With Gamefied, you can elevate your guild's operations and performance to new heights.
Scale and grow your player base, deploy NFTs efficiently and gain valuable performance insight to make informed decisions.
Transfer Assets with Confidence
Effortlessly distribute NFTs to a wide player base with Gamefied's secure & trustless process. Our automated transfer & withdrawal system ensures a seamless and hassle-free experience for both you and your players.
Game-Changing Data Insights
Our platform offers exceptional data collection for game developers who want to track their holdings, transaction history, and more. Gamefied is versatile and compatible with a wide range of games and systems, making it both platform and blockchain agnostic. With our data-driven platform, you can make strategic decisions that can take your gaming to the next level.
Take your gaming to the next level with Gamefied: Play, learn, and earn with the same ease you get with traditional gaming.
Elevate Your Gaming with Gamefied
Request, swap and manage your NFTs by a simple click of the button. Gamefied gives you a comprehensive overview of tournaments, revenue sharing, and assets, helping you manage your gaming like a pro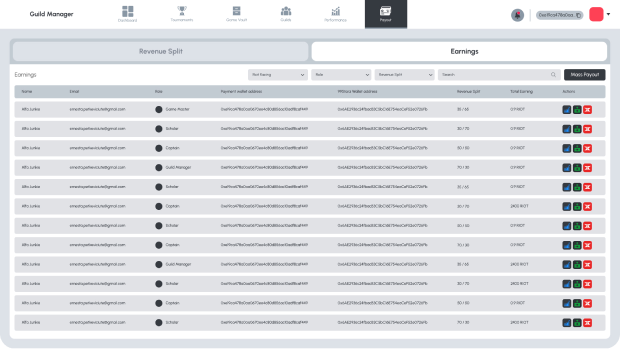 Get Your Earnings On Time
Experience 100% transparency and efficiency with payments and rewards. With our customizable payout system, players receive their earnings quickly and transparently.
Focus on maximizing your returns, use Gamefied to ensure complete oversight and control of your digital assets.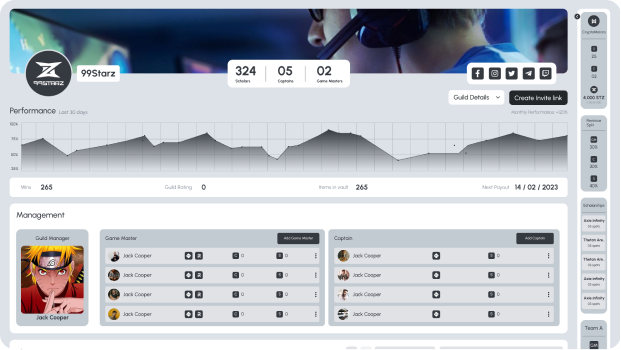 Institutional grade asset delegation
Gamefied offers a unique approach to asset management, allowing investors to delegate their assets across multiple levels of hierarchy, ensuring complete oversight and control.
Track, Protect and Profit
Gamefied offers a comprehensive overview of all NFT assets associated with an investor's accounts, making it easy to track performance, holdings, and historical activity.
Gamefied Vision
To create a safer, more sustainable
Web3 experience for all.
Gamfied aims to onboard the next 100 million users into Web3, by providing tools and solutions to make the transition as simple, secure, and as efficient as possible.
Is Gamefied right for you?
Guild Manager

Struggling to manage a disengaged guild? Let our customized solution save you time while helping you build and manage a thriving guild, giving you the freedom to create the best gaming experience for your players.

Game Studio

Are you looking for a trustless plug & play solution to help you deploy your NFTs quickly and securely? Let Gamefied do the legwork so you can focus on building great games.

Book a Demo

Investor

Looking to invest in web 3 digital assets, but don't know where to start? Or are you worried about delegating your assets to ensure maximum returns? Look no further than Gamefied's institutional grade solution.

Players

We are always on the lookout for the greatest and best players. In return you can expect consistent payouts, wide range of games and a thriving guild community to name but a few perks.

Become a Scholar
Success Stories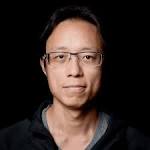 Yat Siu
Co-founder - Animoca Brands
"We're thrilled to see 99Starz announce its GameFied asset management products, which we think are important contributions to the technology for the Web3 gaming space. This new platform will allow asset holders such as guilds, gaming studios, investors and even players to easily track, distribute, and utilize their assets for optimal returns on investment."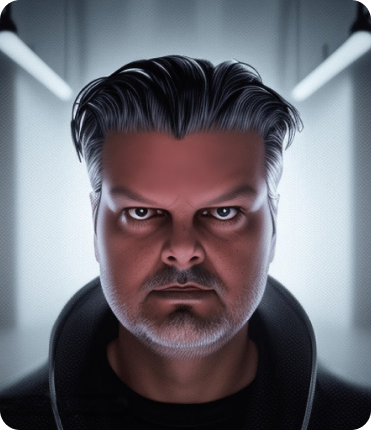 Luca Lamberti
CEO 99Starz
"I am immensely grateful to our team for their incredible achievements and the robust platform built. We are bullish on our new business model and its scalability. Our unwavering belief in our vision is reflected in our token buybacks during the bear market. We're excited to announce strategic partnerships with top-tier players in AAA games, well-being platforms, metaverses, and CEX listings, all coming soon"
Vlad Patcas
Guild Manager 99Starz
"The passion for gaming and the idea that gamers could monetise their time, dedication and skills on certain games using the benefits of blockchain technology and NFTs is what made me interested in web3 gaming. As a previous guild manager, I quickly realised the importance of asset management tools to be able to efficiently manage large guilds and teams of players, and through 99Starz & Gamefied we are building exactly this"
Robert Inge
Game Specialist
"Joining 99Starz was the best decision I could have done when I took the adventure into web 3 gaming! It has helped me in every way to make the most out of my web 3 gaming experience. This is just the beginning of something great and I feel blessed to be a part of it."
"Gamefied has changed my gaming experience. With this platform, I can enjoy consistent and transparent access to my earning and rewards, I don't have to worry about delays or  discrepancies which can sometimes happen. I can also literally swap and request for assets in real time and the transfers are quick and efficient.  As a player, I highly recommend Gamefied to anyone looking to level up their gaming with ease and peace of mind."
Implementation & Support
– Customized approach, tailored to your specific requirements
– Standardized suite of tools that can sit on any infrastructure
– Proprietary wallet node technology
Step 1

Book a call with one of our specialists today

Step 2

Set up Technical
integration

Step 3

Onboard and Deploy
Integrated Games
Revv Racing

Racing

Axie infinity

Battle

Benji Bananas

Adventure

Phantom Galaxies

RPG
Frequently Asked Questions
What is the Gamefied Platform and Wallet?
The Gamefied Platform and Wallet are innovative tools for gaming asset management that provide users with a flexible and powerful way to operate and delegate digital assets across games, blockchains, and thousands of players simultaneously.
What are the benefits of the Gamefied Platform and Wallet?
The Gamefied Platform and Wallet offer trustless management of assets, easy onboarding of guilds, games, and investors, sophisticated accounts and player management, and a one-touch system for payout and performance managemen
How does Gamefied solve the challenge of third-party leasing/renting of in-game assets?
Gamefied provides a new kind of smart contract wallet that allows the lender to control the wallet and the use of its assets without losing control. Only the original owner of the wallet may withdraw the assets, and only to and from the original wallet used as a deposit address.
What is the goal of Gamefied?
The goal of Gamefied is to solve the problem of unused NFTs with utility and generate new revenue streams for NFT holders, not only for gaming but also for art, collectibles, and other typologies of NFTs.
What is the Gamefied Platform & Wallet?
The Gamefied Platform and Wallet are innovative tools for gaming asset management that provide users with a flexible and powerful way to operate and delegate digital assets across games, blockchains, and thousands of players simultaneously.
What is the Game Self-Onboarding SDK?
The Gamefied Platform and Wallet team will deploy an SDK (Software Development Kit) that will allow any game to easily list itself inside the asset management protocol.
This SDK is expected to dramatically increase the speed of games onboarding into the ecosystem.
Is the Gamefied Platform a good choice for investors, guilds, and players?
Yes, the Gamefied Platform and Wallet offer an efficient, secure, and flexible solution for gaming asset management. With hierarchical delegation, compatibility with any game environment, and different levels of permissions, the platform provides users with full control over their assets.
The post-production solution requires no technical requirements, and the game self-onboarding SDK will make the platform accessible to more games.